Don't Miss This!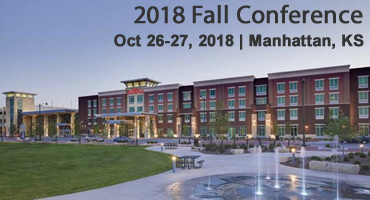 Attendee Brochure
Educational Presentations
Friday, April 6, 2018

Cardiopulmonary Review and Application for Every Patient, Every Day
Home Health
Pain Neuroscience or Considerations for EMG Referrals and How to Read EMG Reports
Special Tests for More Than Just Evil.
Concussion Management: A Team Approach - Part A
Social Media and Physical Therapy Practice
Concussion Management: A Team Approach - Part B
Issues Forum: 2018 House Motions; WSU Survey Results; Physical Therapy Licensure Compact Update
Saturday, April 7, 2018

Research Platform Presentations
KPTA Outcomes Measures Research
The Opioid Crisis and Its Implications for Therapists
As a Women in PT, Is It Possible to Care Too Much?
Physical Therapy for the Transgender Patient
Treating Chronic Pain: Therapeutic Neuroscience Education
10 Tips for Mid-Career Professional Development
Concussions: Setting up a Successful Plan of Care in the Outpatient Setting
Sunday, April 8, 2018

Introduction to Pain Science Education
Book Early!
DoubleTree by Hilton Hotel Wichita Airport
A block of rooms has been reserved. A special room rate of $107.00 plus applicable state and local taxes has been negotiated. To make sleeping room reservations please call the number listed above. When you register, you must mention that you are attending the KPTA Spring Conference Room Block to receive the special room rate. Reservations must be made by March 9, 2018 to ensure availability.
Wichita Dwight D. Eisenhower National Airport (ICT)
2098 Eisenhower Airport Pkwy
Wichita, KS 67209
(316) 945-5272 (316) 945-5272
---
Rate $107.00 per night
Click here for Reservations
---
Exhibitors
Exhibitor, Sponsor, Advertiser Prospectus - Don't Miss These Opportunities!

Download Here