APTA KS Classifieds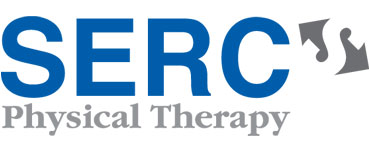 SERC Physical Therapy is looking to add a driven and talented Physical Therapist – Clinic Director / Partner to our team. The ideal Therapist will develop and oversee new clinic(s) from the ground up in order to expand our clinical footprint. This position offers career development, leadership growth, and the potential opportunity for equity partnership!
Upstream Rehabilitation is a leading national outpatient physical therapy company with a strong network of well-known local brands, including SERC Physical Therapy, BenchMark Physical Therapy, Drayer Physical Therapy Institute, Upstream Rehab Institute, Peak Physical Therapy, Physiofit, NW Sports PT, Peoples Injury Network Northwest and more.
We are known for our clinical foundation, national network of advanced certified clinicians, and providing superior patient experience. Being an established company, we have been able to navigate through and thrive in the ever-changing therapy landscape yet still create a family-feel and tight-knit culture. Today, we have grown to be the third largest rehabilitation provider nationwide with over 750 clinics from coast to coast.
Our mission is to inspire and empower the lives we touch, to serve our communities, and lead with a purpose-driven passion. By consistently exceeding expectations, we passionately strive to be the outpatient rehabilitation provider, employer, and provider of choice.
What Can We Offer?
True equity partnership
Company funded continuing education for all full-time clinicians through our internal education division, Upstream Rehabilitation Institute
Two (2) accredited Residency programs - Orthopedic and Sports
New Grad Mentorship program including 1:1 mentoring and group professional development meetings
Progressive Clinic Director and Leadership Development Programs
Partnership and other growth opportunities
Annual paid Charity Day to give back to a cause meaningful to you
Ability to learn and work side by side with advanced clinicians and other experienced, knowledgeable team members
Clean, efficient, and organized treatment environments
Medical, Dental, Vision, Life, Short-Term and Long-Term Disability Insurance
401K + company match
What Will You Do?
Provide the most effective evidence-based care to patients through clinically superior physical therapy treatments, evaluations, and related services as established by state law
Drive the growth of the new clinic by building relationships with referral sources and community ties
Oversee daily operations in addition to training and developing clinical and non-clinical associates
Tailor each treatment plan to each individual; listen to their goals and aspirations to create a plan that works for them
Actively further your goals, continuing education, and career path
What Do We Need From You?
Dedication to the highest quality of care optimizing higher clinical outcomes
The ability to think on your feet and thrive in a fast-paced, team environment
The ability to relate to, work well and learn from your patients, peers, and supervisors
Eager to set professional goals and coordinate a plan to achieve those goals
Strong verbal and non-verbal communication skills
Licensed or license--eligible in your state
Learn more about us a www.urpt.com | www.urpt.com/partnership-program
We strive to provide an inclusive work environment where our differences are celebrated for the value they bring to our communities, our patients and our teammates, and we commit to continue to focus on diversifying every level of our workforce accordingly.
April 15, 2021
Company:
SERC Physical Therapy/Upstream Rehabilitation
Location:
Salina, Kansas, USA
Contact:
Samantha Elem
Email:
Smelem@urpt.com
Website:
Click to visit
KCPT is a private practice outpatient clinic focusing on holistic care of the patient to improve pain, movement mechanics, and get our patients back to what matters most to them! We are seeking a full-time Physical Therapist for our Hays, KS location (will also consider part time applicants).
Our ideal candidate is highly motivated, an excellent communicator, a dynamic team member, and committed to continuous learning!
Competitive pay with performance bonus, benefits, CEU reimbursement and opportunity for mentorship. Excellent setting to grow your practice and be part of a wonderful community!
April 5, 2021
Company:
KCPT
Location:
2707 Vine Street, Hays, KS, USA
Contact:
Joey Koerner
Email:
koernerchiropractic@gmail.com
Phone:
785.628.2105
Website:
Click to visit